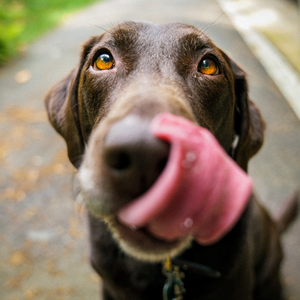 What information should be on my dog tags?
We often get asked "what should I have engraved on my dog tags?" There is not only a legal requirement but a couple of options that you may want to consider;
The control of dogs law order 1992 states;
"Subject to paragraph (2), every dog while in a highway or in a place of public resort shall wear a collar with the name and address of the owner inscribed on the collar or on a plate or badge attached to it."
More recently we owners have simply their surname and postcode shown on their pet tag.
Another common question is "should I have my dog's name on his/her dog tag", there are two very strong arguments on this topic, the first;
Having your dog's name on their pet tag will enable the finder to refer to the dog by his/her name which has a calming influence. The flipside is that if a person knows your dogs name they could possibly lure the animal away by calling his or her name. Ultimately the decision on whether to have your dogs name shown is entirely personal preference, there is nothing detailed in the control of dogs order 1992 for the dogs name either way. There are some exclusions to the dogs law order, working dogs whilst carrying out their duties for example, but for more details please visit legislation.co.uk
As we can fit so much information on our tags have you considered engraving dietary and medical information, dog walker contact details or even just detailing family and friend contact numbers. Engraving Studios tags come with unlimited engraving (space permitting of course!), we *don't* charge per line or per side.
If you would like any further information or advice please contact us
Paul Manktelow
Veterinary Surgeon


Dr Paul Manktelow is a vet who's worked for almost 20 years on the front line in some of the UK's busiest veterinary hospitals. Paul also appears regularly in the media as a TV and radio presenter, writer, public speaker and podcast producer.
---