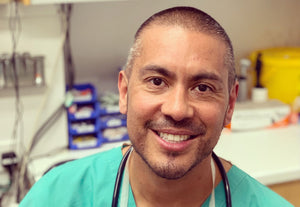 Veterinary Health Care during Lockdown
Like many other essential services, veterinary practices are impacted by the varying levels of restrictions imposed by the pandemic. This means that owners need to be aware of important pet health care care information.
Whilst most practices remain open, they are only able to provide emergency and essential healthcare services.

As an owner, it is important to know what that means and which services you can still access.

What is an Emergency?

If your pet is exhibiting any of the following do not hesitate to get in touch with your vet to arrange emergency treatment asap:

● Loss of blood
● Breathing problems
● Difficulty giving birth
● Seizures
● Access and ingestion of poisons
● Collapse
● Extreme vomiting and diarrhoea; including excessive bloody diarrhoea
● Eye injury or pain
● Trauma including road traffic accidents
● Heat stress
● Inability to urinate
● Bloated abdomen (GDV)

There are many examples of what constitutes an emergency but if you are ever unsure never worry in silence. Some conditions if left untreated for any length of time may also cause further injury or illness. Call up your vet team and ask if you need to bring your pet in or if you can monitor at home. Veterinary staff are all highly trained in telephone triage and can make a good initial assessment if you provide them with as much detail as possible about your concerns.

Routine Appointments

Some practices will not be offering routine appointments for vaccines, nail clips or grooming but there are some exceptions to this and every animal should be assessed on a case by case basis. For example if your puppy or kitten is due a second vaccination these should be administered to complete the course . Nail clips in elderly patients who are at risk of having ingrown nails or if there are mattes on the body that are causing discomfort will also be addressed if they are seen as posing a risk to wellbeing.

Most vets will also be continuing to dispense preventative medications such as flea and worming treatment to prevent unwanted disease. It is still particularly important you continue to keep this up to date, especially in very young, elderly or immuno-compromised pets.


Pets on Chronic Medication

Be rest assured if your pet is on life long chronic medication that is essential to their health you will still be able to order and collect these medications. Since practices may need to make you an appointment to pick up medication I'd advise that you contact your practice well in advance of those medications running out, for example when you still have 2 weeks supply left.

Prescription Diets

Prescription food should also be available from your vets but if there is a delay in ordering it in or you run out suddenly, do not panic! A bland highly digestible home cooked diet of chicken or white fish with rice (and veggies for dogs) will be perfectly safe for a few days until their regular diet can be collected. If your dog is on a hypoallergenic food switch the chicken for a novel protein such as venison, duck or salmon.
Paul Manktelow
Veterinary Surgeon


Dr Paul Manktelow is a vet who's worked for almost 20 years on the front line in some of the UK's busiest veterinary hospitals. Paul also appears regularly in the media as a TV and radio presenter, writer, public speaker and podcast producer.
---