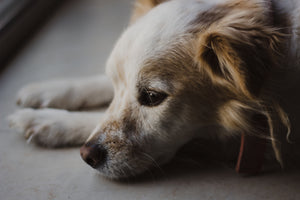 Dogs and the Law
Dogs and the Law

We all want to be responsible dog parents and make good choices for our little ones. What many owners don't realise however is that there are some quite specific laws around dog ownership that everyone should be aware of indeed should abide by.

I've been in countless debates about dog breeds and whilst I agree that they have been bred for different purposes, which lends them to different characteristics, I also believe that individual dogs should be judged on their deed and not their breed. Any dog has the potential to be dangerous, however, it is actually illegal to own four specific breeds in the UK as laid down by The Dangerous Dogs Act 1991. They are Dogo Argentino, Fila Brasiliero, Japanese Tosa and Pit Bull terriers. The maximum fine for owning one of the above breeds is £5000 and /or six months imprisonment. It is also likely that the dog would be destroyed. It's worth remembering that this is a UK law so be very careful if you are importing or adopting dogs from abroad.

For dogs that we are allowed to own, it has been compulsory since 6th April 2016 to get them micro chipped. This must be done by a trained professional such as qualified veterinary personnel or a registered and qualified member of staff in a rescue or rehoming centre. All puppies must be micro chipped before they reach 8 weeks of age so in many cases responsible breeders or rescue centres will have already done this. It is then vital that you ensure that your details are registered to the microchip and these details are kept up to date throughout your dogs' life. It is unfortunately very common for microchip details to be out of date which makes it harder to be reunited with your dog if they every get lost. Since this is the law you could also be fined £500 for failing to microchip your dog with a government standard database.

The lesser-known law around dog identification is the collar and tag law. It is a legal requirement for your dog to wear a collar that has clear identification on it. Legally this identification should have your name and address on it, failure to do so could lead to a penalty as high as £2000.

The next thing to be aware of is travelling safely with your dog and Rule 57 of the Highway Code clearly states that all dogs in vehicles should be suitably restrained so that they can't distract you whilst driving or cause injury if you stop quickly. The rule states that a seat belt harness, pet carrier, dog cage or dog guard are all suitable forms of restraint.
Under the Road Traffic Act 1988 and Rule 56 of the highway code it also clearly states that all dogs must be kept on a short lead when walking on the pavement, road or path shared with cyclists or horse riders. It is in fact a criminal offence for a dog to be on a public road without being held on a lead or other suitable restraint. It is also very important that you never allow your dog to worry livestock.

If your dog ever causes an accident and you've failed to restrain it appropriately, either in a car or by a road then you could ultimately be held responsible.

This one is pretty obvious! Not only are you responsible for what you put in to your dog, you are also responsible for whatever comes out! Always pick up the dog mess and dispose of in designated poop bins or carry doggy poop bags in order to dispose of when you get back home. This could result in an on the spot fine if you fail to pick up your dogs poop.

There are always lots of things to consider when taking on a new dog and it can be daunting looking at all the things you can and cannot do. Most of the legal requirements are ultimately there to protect your dog and ensure levels of safety so it is important to be aware of them and take heed. That way you can enjoy all the benefits of being a dog owner without the uncertainty of whether you are abiding by the law.

Paul Manktelow regularly appears in the media as one of the UKs leading veterinary surgeons. His accomplished career as a vet allows him to talk on a number of key animal subjects and he regularly provides valuable advice to pet owners across the UK. Appearing on TV shows such as Junior Vets, Animal Madhouse and This Morning, he also writes columns for the Times, Dogs Monthly and blogs on his popular website Vital Pet Health.
Paul Manktelow
Veterinary Surgeon


Dr Paul Manktelow is a vet who's worked for almost 20 years on the front line in some of the UK's busiest veterinary hospitals. Paul also appears regularly in the media as a TV and radio presenter, writer, public speaker and podcast producer.
---